Ten New Miami Breweries to Look Out for in 2017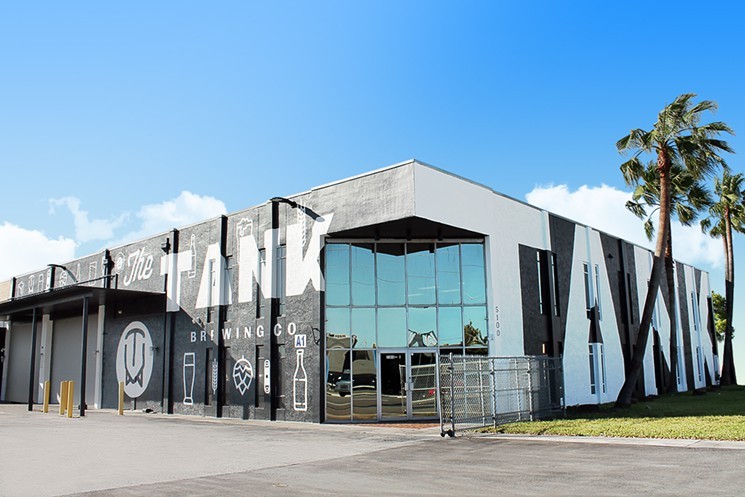 ---
7. The Tank Brewing Company
Owner/founder Carlos Padron and brewers Matthew Weintraub and Moh Saade will open the Tank Brewing Company, which will be home to one of South Florida's largest tasting rooms. The sprawling, 25,000-square-foot facility will dedicate 4,000 square feet to their new taproom, which can hold nearly 600 guests. Sixteen taps will pour at Tank, which will offer of a mix of guest beers, specialty releases, and a series of core beers: Freedom Tower, an American amber ale; La Finca Miami, a Belgian-style wheat saison; and El Farito IPA. "As a tribute to the city we love and where our team was born and raised," Carlos Padron says, "a number of our core beers have been named after landmarks in Miami that we feel are an inspiration for us to create something great, artisanal, and handmade." The Twisted Fork Kitchen will make the Tank one of the few breweries in Florida to have a dedicated kitchen offering a rotating menu of plates meant to be paired with each beer. The brewery will also be home to a cigar store and lounge – an homage to Padron's close ties to the Plasencia family, of the Plasencia Cigar Company, whom he considers an inspiration.
The Tank uses a 15-barrel system to brew its beer, and plans are in the works to bottle in the next several months. The brewery specializes in a variety of styles, notably Belgian farmhouse and abbey-style ales and recipes historically brewed in Western European monasteries such as dubbels, tripels, and quadrupels.
Source: Miami New Times