Chug these new brews debuting during American Craft Beer Week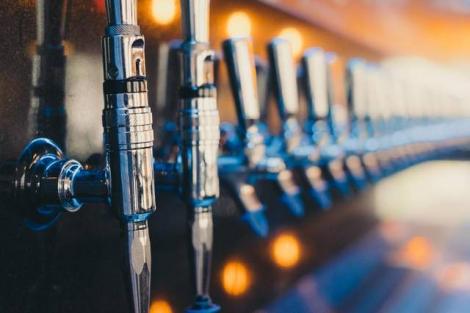 ---
Craft beer aficionados, listen up. This will excite you. You can spend all week sampling new craft brews at your favorite breweries around town in honor of American Craft Beer Week. That's right, these are brand-spanking new debuts and you don't want to miss them.
1. Wynwood Brewing Co.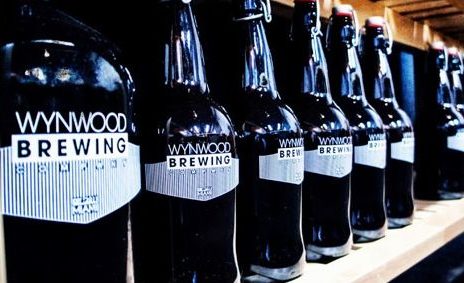 They're getting fruity and spicy this week at Wynwood's oldest brewery, with a debut each day from May 15-20. An Imperial Red Ale Alpha Mango Fox kicks the week off then they move on to Some'Mora Cookie a robust porter on May 17 and a variety of new brews on May 19 as part of Barrel Aged Day. See the entire list here http://wynwoodbrewing.com
2. J. Wakefield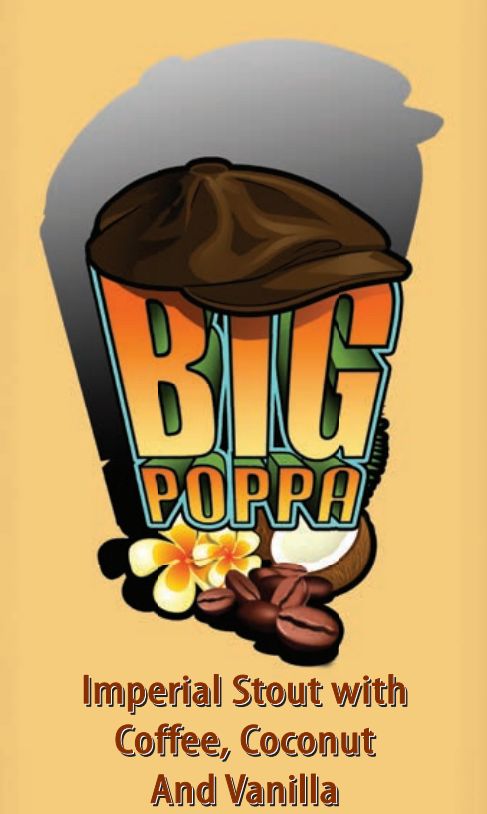 The brewmasters here will most likely have a few treatments done on their IPA and berliner weisse to celebrate the week, according to Alex Gutierrez, brand director and tap room manager. One thing's for sure: Their big imperial stouts including the Big Poppa with coffee, coconut and vanilla; Boss Tycoon brewed with honey, macadamia nuts, coconut, vanilla, cocoa nibs, coffee and marshmallows and the Boutit Boutit with chocolate and vanilla, will be bottled on June 10. www.facebook.com
3. Concrete Beach Brewery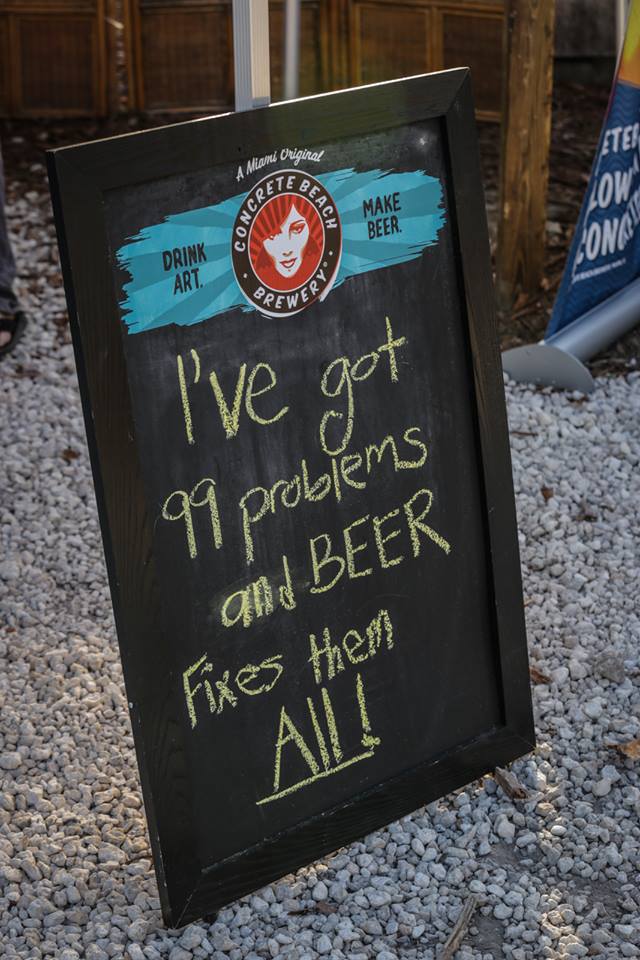 By sheer coincidence, it turns out Concrete Beach is celebrating its second anniversary during ACBW so there's double reason to celebrate. Wanting to keep everyone in suspense, they've been dropping hints about the four debuts on their Instagram page for a few weeks now. Since their big second birthday happens on May 19 they're having a party from noon to 1 a.m. with half-price growler fills, food by Grumpy Greg's BBQ, music by Artofficial from 9-11 p.m. The Salty Donut's providing the donut cake made with their Tropic of Passion and you can try rare beers from J Wakefield, Wynwood Brewing and M.I.A. Beer Co. concretebeachbrewery.com
4. Lincoln's Beard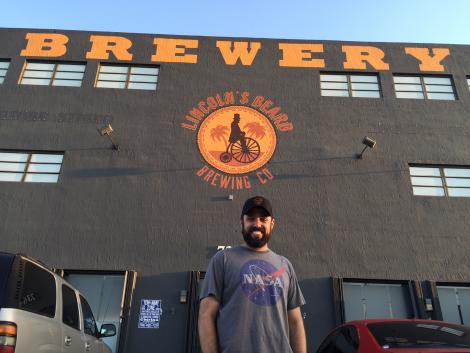 There's never a dull moment at Lincoln's Beard and they are celebrating a year with the WeirdFest 2K17, the brewery's first anniversary during ACBW. It's when they're releasing an Aged Operational Moxie Quad, Suspicious Cells Guava Mango Wild Ale, Death to Spies Barrel-Aged Moneypenny (Brown Braggot) and Big Whiskey Barrel-Aged Brown. To accompany the debut beers they'll have an all-female arm wrestling competition, trivia night, live band karaoke, an '80s costume ball and a Tacos and Tattoos Pig Roast to close out the week. Here's the entire line-up www.facebook.com
5. Carnival Vista
If you happen to be sailing away on the Carnival Vista after May 20 you can sample their newest craft brew, Miami Guava Wheat Beer. As the only brewery aboard a North American-based cruise ship, Carnival's Brewmaster Colin Presby created the brew as an homage to Miami. The light-bodied brew features notes of tangy pink guava. It joins the Red Frog Pub & Brewery's ThirstyFrog Port Hoppin' IPA and Caribbean Wheat and the Frisky Frog Java Stout.
6. The Tank Brewing Co.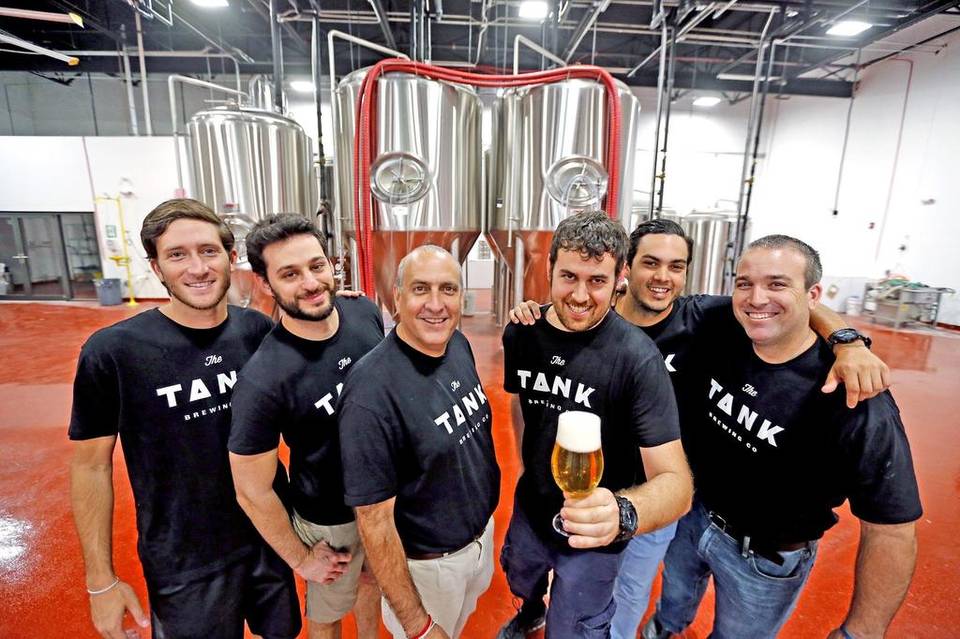 There's yet another celebration happening, this one's at Doral's newest brewery, their one-month thank you celebration happening May 20. Debuting in their tasting room will be Frank the Tank, their imperial stout and a beer they are very excited to finally release, says Victor Castro, director of sales at The Tank.
"Frank the Tank is very bold, with the intense roast-y coffee/dark chocolate roast that you would typically expect from Imperial Stouts. However, what I feel makes it unique is a rich dark berry and fruit character; along with a smooth balance that makes it incredibly easy to drink considering how bold and full bodied it is," said Castro.
If you can't wait until the 20th, they're sending out a keg of it to Union Beer Store on SW 8 St. in Little Havana on May 16. Here's deets on the party www.facebook.com
7. Funky Buddha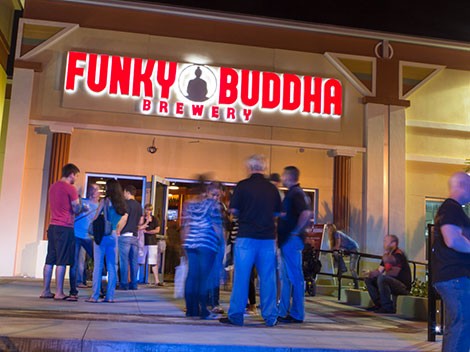 One of South Florida's most popular breweries, they're making craft brew fans wait until the final day of ACBW, May 21, to debut two new brews. John Linn, brand director says they'll premier the new Lemon Meringue Blonde Ale and this year's batch of Blueberry Cobbler Wheat. The first one is described as a version of their blonde ale made with pilsner malt and a touch of wheat to give it its golden blonde color plus they add vanilla and lemon to make it taste like the fluffy, namesake treat. The cobbler's description is just as enticing, listed as "a copiously blueberried glass of goodness with real cinnamon and vanilla added. It's purple, not because we add coloring, but because we use natural blueberries." https://funkybuddhabrewery.com
8. Tap 42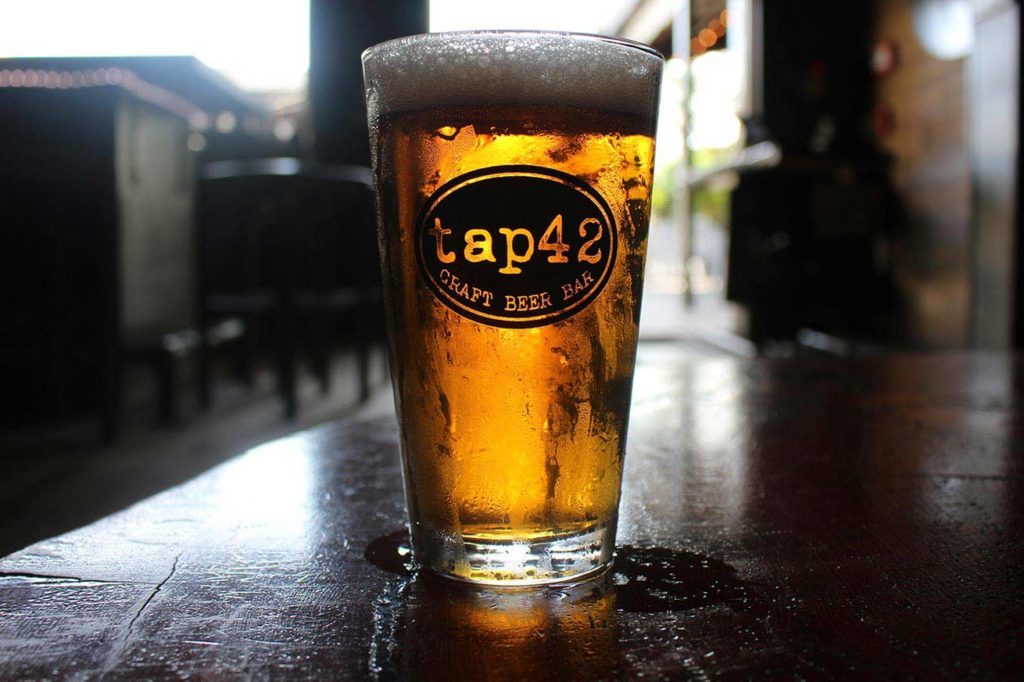 Rather than debut new craft brews, the Tap 42 in Fort Lauderdale and Boca Raton will feature guest taps for the entire week. In Ft. Lauderdale you can try Funky Buddha's Undefeated Saison on Wednesday, J Wakefield's Campos de Fresas on Friday and Boynton Beach's Devour Brewing Co. Fruity Loops Blonde Ale. In Boca try Wide Awake It's Morning from Funky Buddha on Monday and M.I.A.'s Neon White IPA and Big in Japan on Wednesday. https://tap42.com/#home
Source: http://www.miami.com/miami-nightlife/where-to-celebrate-american-craft-beer-week-in-miami-161073/