National Beer Day is coming: Raise a pint at one of these local breweries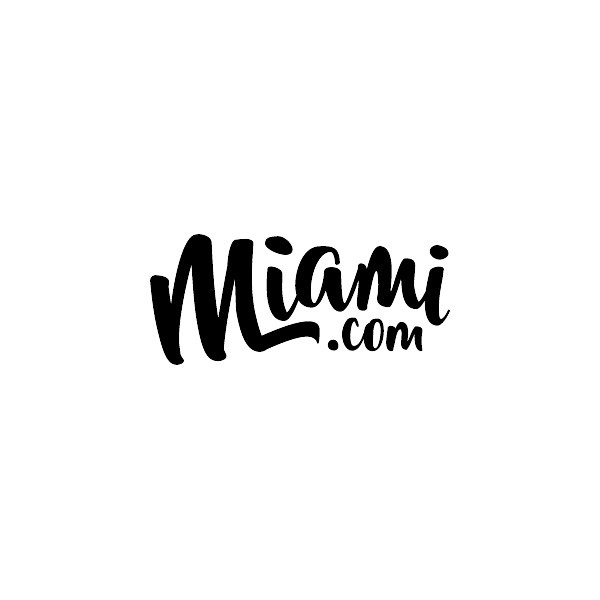 ---
You have President Franklin Delano Roosevelt to thank if you plan to celebrate National Beer Day on Friday. Because on that day in 1933, FDR took the first step toward ending Prohibition by signing a law that allowed people to brew and sell beer in the United States. Fast forward to 2017 and there are no shortage of breweries, especially in South Florida.
Honor Roosevelt's legacy or just enjoy raising a pint of craft beer on Friday at these places across the region:
Miami-Dade
Seems like every few months there's a new brewery popping up around Miami which means there's an extensive list of beer sampling to be done in the Magic City on April 7.
Little Havana
David Rodriguez was at the vanguard of craft beer in South Florida, helping Matt Kuscher of Lokal in Coconut Grove and Kush in Wynwood become two of the best craft beer bars in South Florida. He, Kuscher and his wife Cici founded the Brew Bus craft beer tour. Their new craft beer bar may raise the bar in Miami. 1547 SW Eighth St., Miami
Doral
The Tank brews three core beers: El Farito IPA, Freedom Tower Amber Ale and La Finca Miami, a wheat saison Byronic brown ale. Their long-awaited taproom opens later this month and they will post the exact date on their website so check it frequently. In the meantime, you can sample their beers at several locations, including Lincoln's Beard Brewing, just off the Palmetto Expressway and Bird Road. 5100 NW 72 Ave., Miami
Just a few minutes away at M.I.A. Beer Company, tap manager Claudio Menicocci gives the full rundown of the specials on Friday. "We will be selling our 305 Golden Ale for $3.05 all day and we will have a couple of special growler options too. Another of our highlights will be our Aviation Cocktail, a beer-based cocktail that comes in at 16 percent alcohol by volume and has maraschino cherries, violet flowers and lime juice," he said. 10400 NW 33 St., Miami
Biscayne Bay Brewing Company will have several special features on Friday. They're going to tap two of their limited release beers, El Roble, an 8.5 percent ABV Scotch ale aged in Woodford Reserve barrels and El Watusi, a 10.1 percent imperial stout, said Owner John Mallea. "We will also have a promotion on Friday for half off all growler fills during happy hour from 3-7 p.m.," he said.
8000 NW 25 St., Doral
Wynwood
At J. Wakefield Brewing they're all set for National Beer Day because every Friday they host a Growler Happy Hour with 25 percent off all fills using their 32-ounce growler from noon to 4 p.m. Their regular happy hour starts at 5 p.m. with $1 off all drafts until 7 p.m. They're known for brewing Hops 4 Teacher IPA, a deep orange India pale ale, and The Stush, a lemony, tart pale golden Berliner Weisse. 120 NW 24 St., Miami
The neighboring Wynwood Brewing Co. already offers happy hour from 4-7 p.m. with $2 off their core beers La Rubia, their American blonde ale, and Pop's Porter, their robust porter known for its roasted aroma with hints of chocolate and coffee. The seasonals, including barrel-aged beers are $1 off. 565 NW 24 St., Miami
If you've already got a growler, bring it in for half off at Concrete Beach Brewery, including their best seller, Stiltsville pilsner. They've also got a pair of new beers: a wheat IPA, Tangerica, which is brewed with tangerine peels, and their Imperial Chocolate and Chili Stout, which is made with guajillo peppers and cacao. 325 NW 24 St., Miami
South Miami
Make sure you get to Lincoln's Beard Brewery Company well before 8 p.m. or you might miss the first release of their single keg of Big Whiskey, their barrel-aged brown that they'll start pouring at 8 p.m. That's right before The Bangers, a grunge cover band, hits the stage that night. 7360 SW 41 St., South Miami
Miami Beach
Around longer than all of these in the 305 is the landmark Abbey Brewing Co., where craft beer lovers have been going for years. Brace yourself for an onslaught of specials this day. The list is long and includes a trio of their Trappist beers: Immaculate IPA, their Octoberfest (an imperial stout) and a Swartzweizen dark wheat beer. Florida beers abound, too, and owner Raymond Rigazio is excited about "a special keg of Gravity Brew Labs Biscayne Gold, a Northeastern style IPA packed with tropical fruit and pine aromas and flavors known as the 'juice bomb'," he said. 1115 16 St., Miami Beach
Source:  miami.com