Miami's the Tank Brewing Company to Debut at SoBeWFF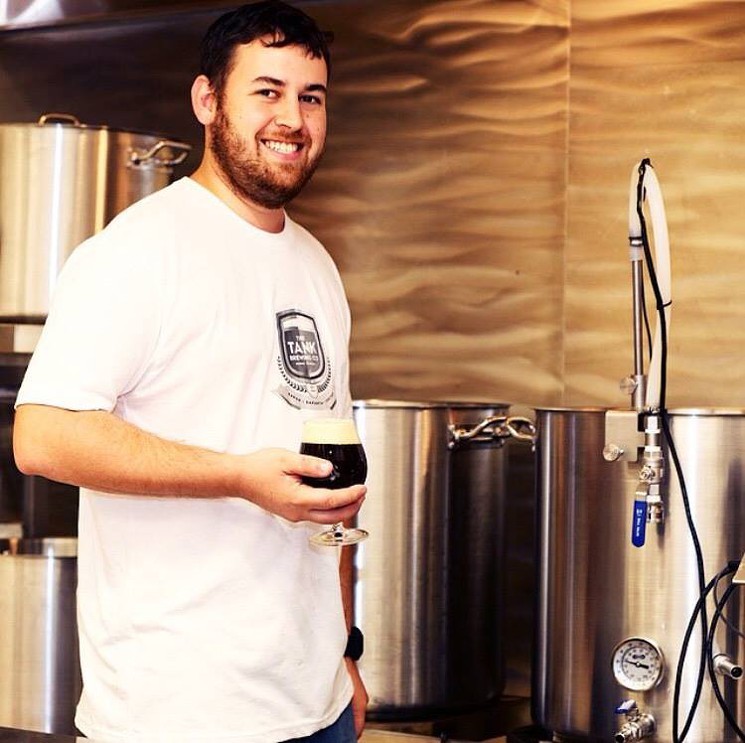 ---
Florida International University's brewing club, B.R.E.W. FIU, has become known for not only fostering Miami's beer industry but also turning out some professional brewers.
Club cofounder Matthew Weintraub is now the brewmaster for the Tank Brewing Company, which will pour its first brews during Thrillist's Barbecue & the Blues at the Shore Club Hotel February 19 for the South Beach Wine & Food Festival.
Weintraub says the brewery is in the process of becoming operational, ordering equipment and making beer with a pilot system. It's "all hands on deck" for Weintraub and the brewery's owner, Carlos Padron.
Padron, a real estate and corporate attorney by trade, is a newcomer to the business of beer, also having imported Honduran cigars from maker Nestor Plasencia for two decades. Padron believes that, like the cigar business in Miami, craft beer is a place to find friendships.
"It's a fun business because everybody gets along," he says. "Everybody helps each other out."
The Tank Brewing has been around since last year, with Weintraub coming on board in July. Before, he was a brewing consultant with Miami Brewing Company. Padron says he met Weintraub last year in a meeting with FIU officials. The company already has several employees.
Weintraub has an assistant brewer, Moh Saade, who's been working with him for several years and is also a part of B.R.E.W FIU.
Padron says Tank Brewing has a brewhouse picked out and planned. He wants to keep the location secret for now but says it's somewhere near the airport in unincorporated Miami-Dade County. Padron calls it a "destination location."
The space is about 7,500 square feet, not including the tasting room, and equipment is in the process of being selected, Weintraub says, adding that the brewing system will be 15 barrels. He's optimistic that the company will open this year but understands much of the work — from permitting to construction — has yet to be done.
"We're hoping for an opening this year, but we know how things are," Weintraub says.
Tank's SoBeWFF debut is merely the beginning of its push into the consciousness of the Miami beer scene. Weintraub says a couple of beer dinners and other events are planned. With his experience in cigars, Padron is exploring the idea of hosting cigar and beer pairings. For now, though, it's all about the brew.
Weintraub and Saade will have at least three beers pouring at Thrillist's February 19 event: Freedom Tower Amber, La Finca Saison, and a black IPA.
The Tank won't be the only one pouring at the event. Gravity Brewlab, B.R.E.W. FIU, and Daddy Brews will be there too.
Source: miaminewtimes.com